The Artis Curatorial Residency Program provides mid-career curators and writers with an opportunity to develop research and curatorial projects at a partner residency. Alumni of the program may later serve as jurors for Artis' grant programs.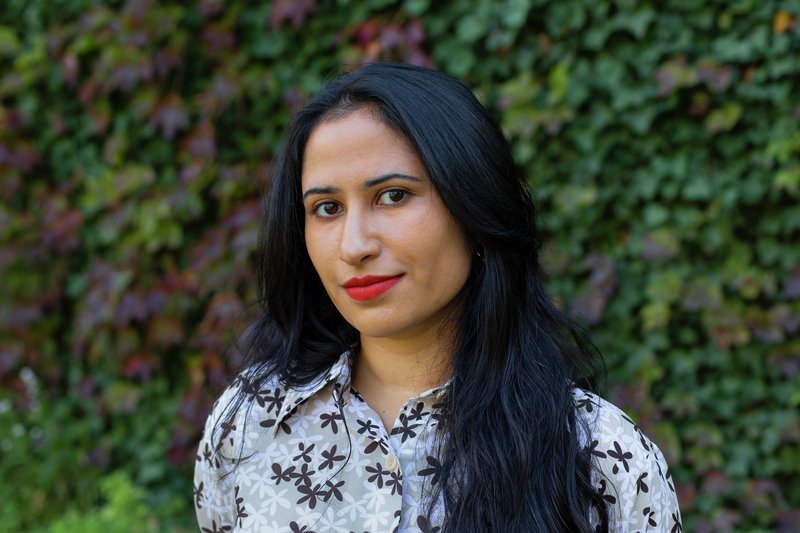 Meghana Karnik
Meghana Karnik (she/her) works across modalities as a curator, arts administrator, writer, and artist exploring paradoxes between art and social change, spirituality and technology, lived experience and institutional process. Currently, she is The Luminary's 2022 Curator-In-Residence for their pilot residency, Process-As-Practice, where she is researching the question: "How do we relate in a culture without fact, but only of wordplay?" She is a Co-Curator of The Immigrant Artist Biennial 2023 and Manager, Grants & Artist Initiatives with Art Matters Foundation in New York, NY. She has organized research, exhibitions, and programming as Associate Curator of FRONT International 2022: Oh, Gods of Dust and Rainbows (Cleveland, 2019-2020), Associate Director of EFA Project Space (New York, 2015-2019), and independently with The Cleveland Institute of Art's Reinberger Gallery (Cleveland), Critical Practices, Inc. (New York), Harlan Levey Projects (Brussels, BE), Penthouse Art Residency (Brussels, BE), Foundation and Center for Contemporary Arts (Prague, CR), and Zygote Press (Cleveland). In 2020, she participated in FSAS International Curator Residency (Dublin, IE). Karnik has an M.A. in Arts Administration from Teachers College, Columbia University, a B.A. in Political Science and Art History from Case Western Reserve University, and completed a non-degree BFA Exhibition & Thesis in Drawing as a cross-registered student of The Cleveland Institute of Art.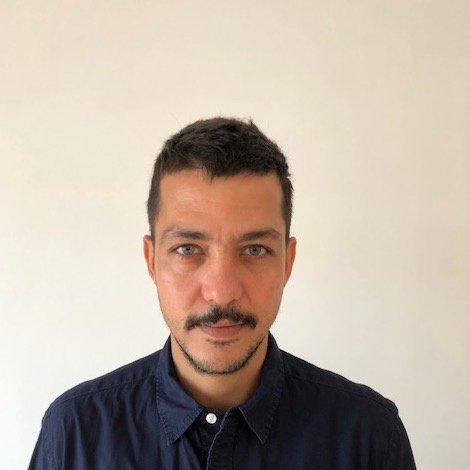 Xavier Acarín Wieland
Xavier Acarín Wieland is a curator working on performativity, material cultures, spatial practices, and radical histories. His exhibitions and projects have been presented, among other places, at Elastic City, The Hessel Museum, Peekskill Project 6, The Abrons Arts Center, Knockdown Center and Unbag-Wendy's Subway in New York, La Ira de Dios in Buenos Aires, HIAP Suomenlinna and Muu Kaapeli in Helsinki, and the Mies van der Rohe Foundation, the Reial Cercle Artístic, and Caixaforum in Barcelona. Xavier has written texts for exhibitions at Centre d'Art Tecla Sala, P.A.D. Gallery, Galería Rosa Santos, Galería ADN, and Participant Inc. His articles, essays, and interviews have been published at Exibart, El Periódico, A-Desk, Culturas-La Vanguardia, Esnorquel, and Terremoto. He has participated as co-author of the books Experience Design (Bloomsbury, 2014), and Dear Helen (CCS Bard, 2014). Currently, he is Part-Time faculty at Parsons School of Design, and PhD Student in Advanced Practices at the Visual Cultures Department at Goldsmiths, University of London.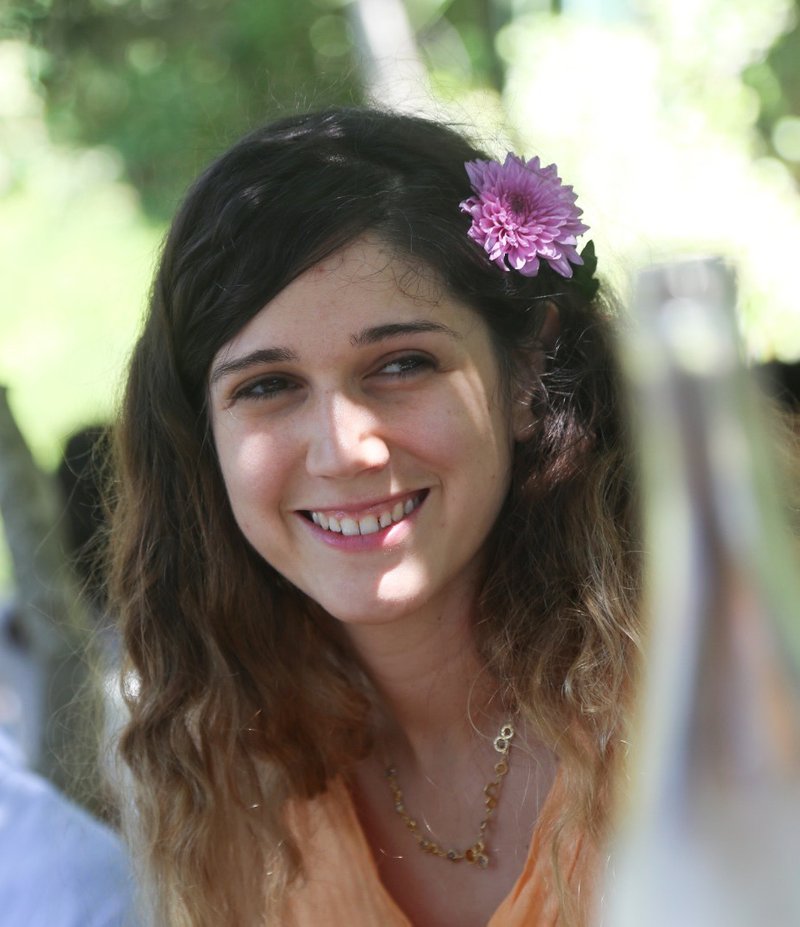 Maya Bamberger
Maya Bamberger is a curator based in Tel Aviv. Currently, Bamberger is the curator of RawArt Gallery, a gallery in Tel Aviv dedicated to representing emerging and experimental artists. Recently curated exhibitions at RawArt include Dov Heller's "Nirim" (2021), Sharon Glazberg's "Nowhere" (2021), Sagie Azoulay's "Ernie" (2020), the group exhibition "Raw Art" (2019), and Maya Perry's digital residency youaresafe.net (2020).
In her practice, Bamberger examines the notion of the "ignorant curator" and the limits of curatorial practice. She explores alternative ways of explaining contemporary art. As an independent curator, Bamberger co-curated a solo exhibition of work by artist Hilla Toony Navok at the OnCurating Project Space in Zurich, along with curator Ronny Koren, and accompanied by curator Sergio Edelzstein. This show was part of a multi-format series titled, "Choreographing the Public."
Bamberger holds a MAS in curatorial studies from Professor Dorothee Richter's program at the Zurich University of the Arts, and a BA in art history and cognitive science from the Hebrew University of Jerusalem. Her writing regularly appears in OnCurating magazine.
Bamberger is a curator-in-residence at Triangle Arts Association in Brooklyn, September 1–November 30, 2021. The residency is conducted virtually.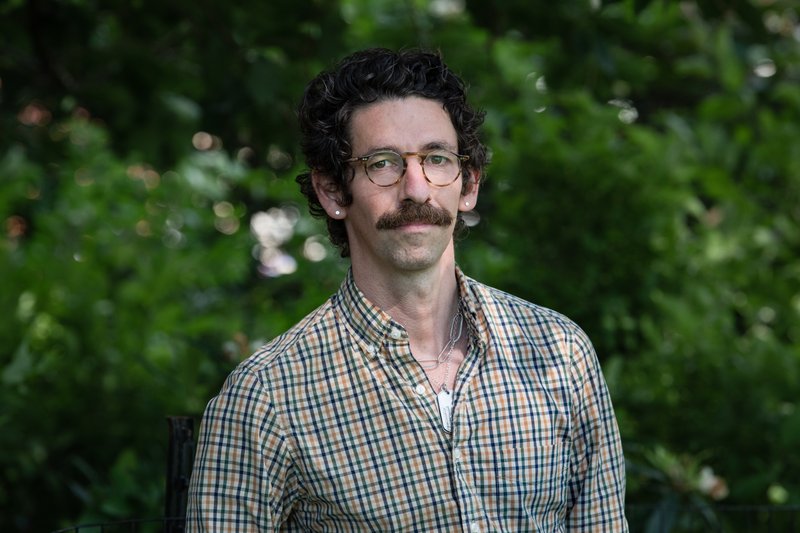 David Everitt Howe
David Everitt Howe is a Brooklyn-based critic and curator. His work, broadly speaking, is interested in how gender and sexuality are constructed and performed, as well as the ways in which they're shaped and controlled by art institutions and other institutions of power. Currently, Howe is Curator-at-Large at Pioneer Works as well as Arts Editor of its online editorial platform, The Broadcast. Recently curated exhibitions and performances at Pioneer Works include Patty Chang's Milk Debt (2021), Tamar Ettun's Dead Sea (2019), Gerard & Kelly's CLOCKWORK (2018), Nan Goldin's Kathleen (2017), and with Gabriel Florenz co-curated Doreen Garner and Kenya (Robinson)'s White Man on a Pedestal (2017). Previously, Howe was Online Art Editor at BOMB, where he remains a contributing editor; Curatorial/Development Associate at Participant Inc, where he curated Every Ocean Hughes's (Emily Roysdon's) If Only a Wave (2015); and Curator-in-Residence at Abrons Arts Center from 2011-2012. His writing regularly appears in Artforum, Art in America, BOMB, The Broadcast, frieze, and Mousse. He received his MA in Modern Art: Critical and Curatorial Studies from Columbia University and his BFA in Fibers from the Savannah College of Art and Design.
Howe is a curator-in-residence at the International Studio and Curatorial Program (ISCP) in Brooklyn, July 1–September 30, 2021.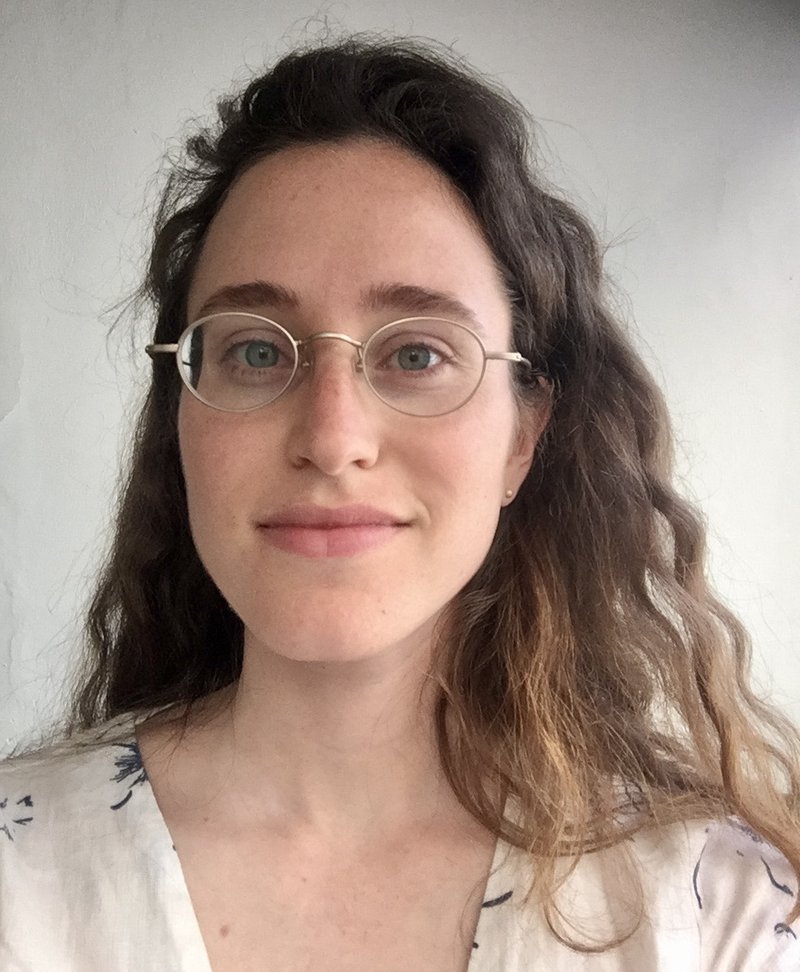 Ella Navot
Ella Navot holds a masters degree in Visual Anthropology from Goldsmiths, University of London. She is engaged with experimental anthropological research methods working with moving images as a process of unlearning. Her thesis research originated from the sea: following the objects and histories that it reveals as a strategy of refusal and attempting to disrupt the visual regimes that articulate hegemonic representations. In her work, she aims to visualize the entanglement of people, stories, and places otherwise perceived as separated by concrete and imagined borders, born from a need to reimagine the future of Israel-Palestine and the region. She has researched topics around contemporary migration and has professional and activist experience supporting the struggle of African asylum seekers in Israel. Her interest lies in subversive storytelling at the intersection of materiality, spatiality, decolonial and feminist thought and filmmaking practices.
Navot is participating in the 2021 Ocean Fellowship at TBA21–Academy's Ocean Space venue, a 4-month fellowship in Venice, Italy dedicated to interdisciplinary and collaborative research on oceans and waterways, June 21–October 17, 2021.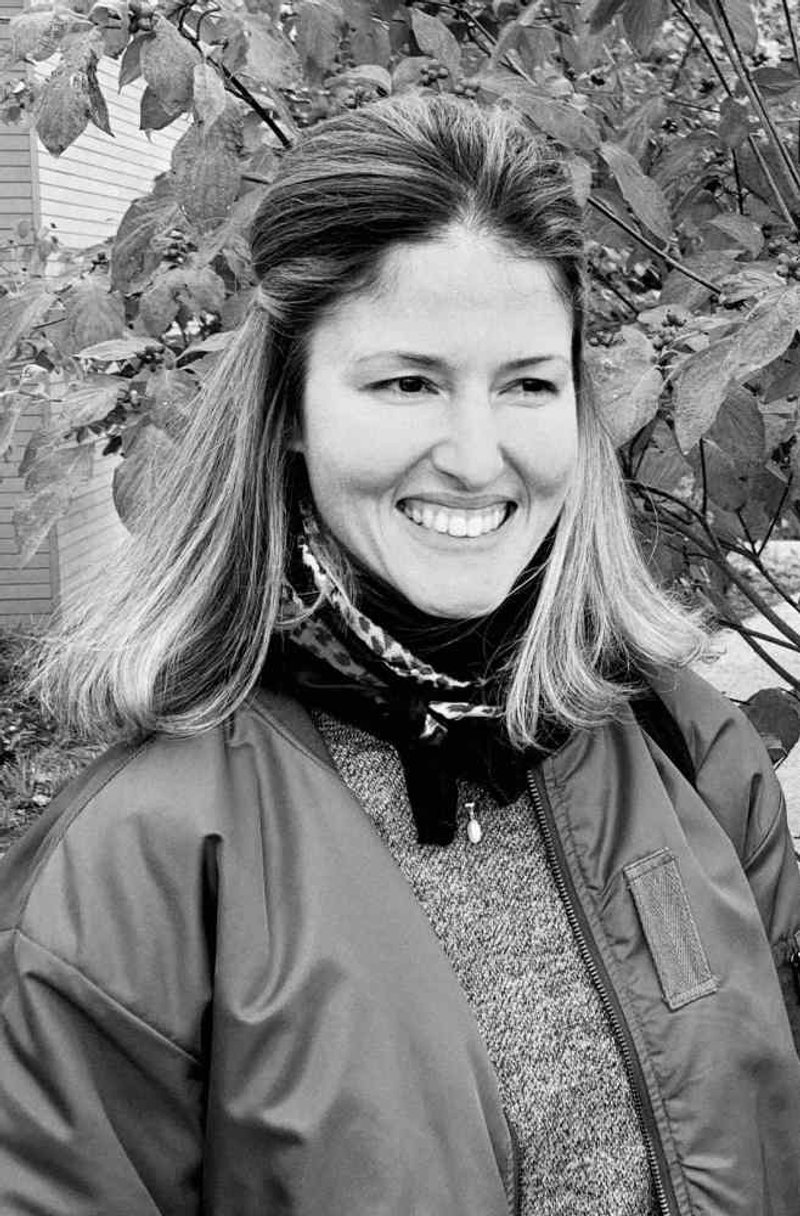 Patricia Margarita Hernández
Patricia Margarita Hernández is a curator and researcher based in Brooklyn, NY. Her work, which is often grounded in collaboration, focuses on the intersections of digital technology, climate change, and feminist theory. Most recently, she was an assistant curator at Dia Art Foundation, New York. Hernández also held the position of associate director at A.I.R. Gallery, Brooklyn, the first artist-run collective dedicated to feminist practices in the United States. At A.I.R., she co-curated exhibitions such as "Dialectics of Entanglement: Do We Exist Together?" and "The Scalability Project." Since 2015, she has been a founding member of Alliance of the Southern Triangle (A.S.T.), an art and design initiative that employs the art field as a platform from which to broaden interdisciplinary collaboration with a focus on urbanism and sea level rise. Its members include Diann Bauer, Felice Grodin, and Elite Kedan. Recent exhibitions with A.S.T. include "Intertidal," ArtCenter South Florida, Miami, FL (2018) and Sharjah Biennale 13, Sharjah, UAE (2017). Hernández holds a master's degree from the Center for Curatorial Studies at Bard College in Annandale-on-Hudson, New York.
Hernández was in residence at the International Studio and Curatorial Program (ISCP) in Brooklyn, July 1–September 30, 2020.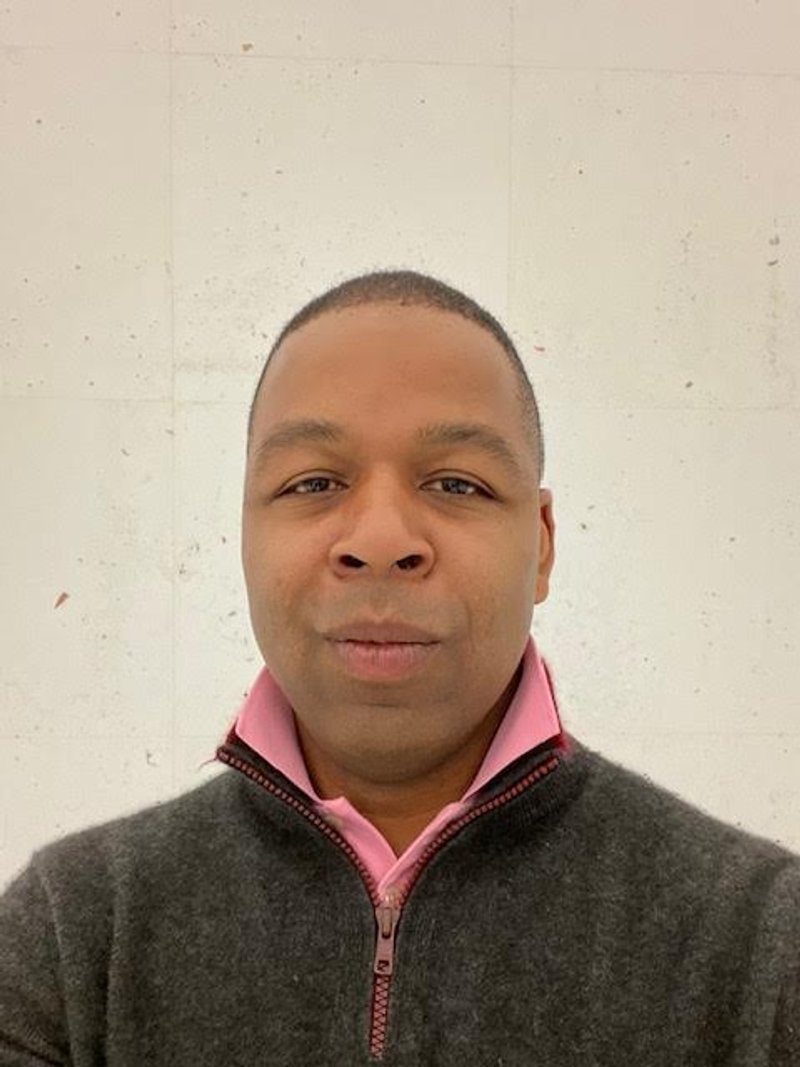 Charles Moore
Charles Moore holds a master's in museum studies from Harvard University. His thesis discussed the inequalities of partnership programs between schools in Black communities and art museums. Moore has published works with Artnet, Artsy, and Arte Fuse, on different subjects in contemporary art. Recently, he started a doctorate program at Columbia University, where he is exploring art practice and artwork made by people of color.
Moore was in residence at the International Studio and Curatorial Program (ISCP) in Brooklyn, July 1–September 30, 2020.