In the Media
Open Call: Artist Residency at the International Studio & Curatorial Program (ISCP) in New York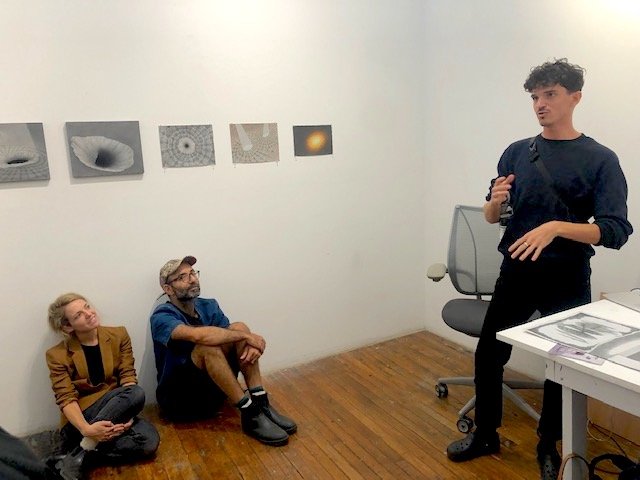 2023 Open Call: Artist Residency at the International Studio & Curatorial Program (ISCP) in New York
Application period: December 15, 2022 - January 31, 2023Residency Dates: July 1 - August 31, 2023 or August 1 - September 30, 2023
About the Residency
Artis is pleased to announce an open call for a two-month funded residency for two visual artists at the International Studio & Curatorial Program (ISCP) in Brooklyn, New York. Emerging and established visual artists from Israel, who may be living anywhere in the world, are invited to apply. 
The residency is an immersive experience into the art scene in New York. It is intended for a committed and self-driven artist who would benefit from dedicated time and space to develop their practice, while making new contacts with arts professionals that are part of ISCP and Artis' international communities. Artis prioritizes proposals from artists who have a clear vision for what they want to achieve during the residency, and recognize the value of being part of a small and collaborative creative community. 
The artist-in-residence is provided with a small, private studio to work that is accessible by stairs, and staff support during office hours. Professional development opportunities that are part of ISCP's programming, including studio visits with curators, group critiques, and trips to nearby museums and institutions, will be organized and held virtually and in-person. Artis will work closely with the artist to be a resource in New York.
The artist-in-residence will receive the studio at ISCP and programming free of cost. The artist will receive a monthly stipend from Artis to help offset living expenses, and limited travel grants are available to support round trip travel to New York. The artist is responsible for booking their own travel, securing housing in New York, meals, art materials, and other planning associated with the residency. 
Eligibility
This residency is intended for an emerging or established visual artists from Israel whose work addresses aesthetic, social, and political questions that inspire reflection and debate, in alliance with Artis' mission. Applicants must have at least two years of professional experience following completion of their degree program, and demonstrate an ongoing and active commitment to their arts practice. Applicants must be able to participate in the residency in New York in-person, and commit to dedicating at least 20 hours a week to work that is part of the residency.  
Application Process & Timeline
Before applying, please review the program details, eligibility requirements, and learn about past participants Assaf Evron (2020), Gil Yefman (2021), Yael Frank (2022), and Adam Liam Rose (2022). Eligible artists may apply online here by 11:59pm EST on January 31, 2023. Applicants will be notified of decisions in March 2023. 
If you have questions about eligibility for this residency opportunity, please contact info@artiscontemporary.org.
About the International Studio & Curatorial Program (ISCP)
The International Studio & Curatorial Program (ISCP) supports the creative and professional development of artists and curators, and promotes exchange through residencies and public programs. Housed in a former factory in Brooklyn, with 35 light-filled work studios and two galleries, ISCP is New York's most comprehensive international visual arts residency program, founded in 1994. ISCP organizes exhibitions, events and offsite projects, which are free and open to all, sustaining a vibrant community of contemporary art practitioners and diverse audiences. Over 1,800 artists and curators from more than 90 countries, including the United States have undertaken residencies at ISCP.
ISCP observes international, national, and local health guidelines in an effort to maintain a safe environment on site. Practices such as mandatory mask-wearing and practicing social distance may be followed in accordance with recommended CDC protocols.