Interregnum: between emergence and contamination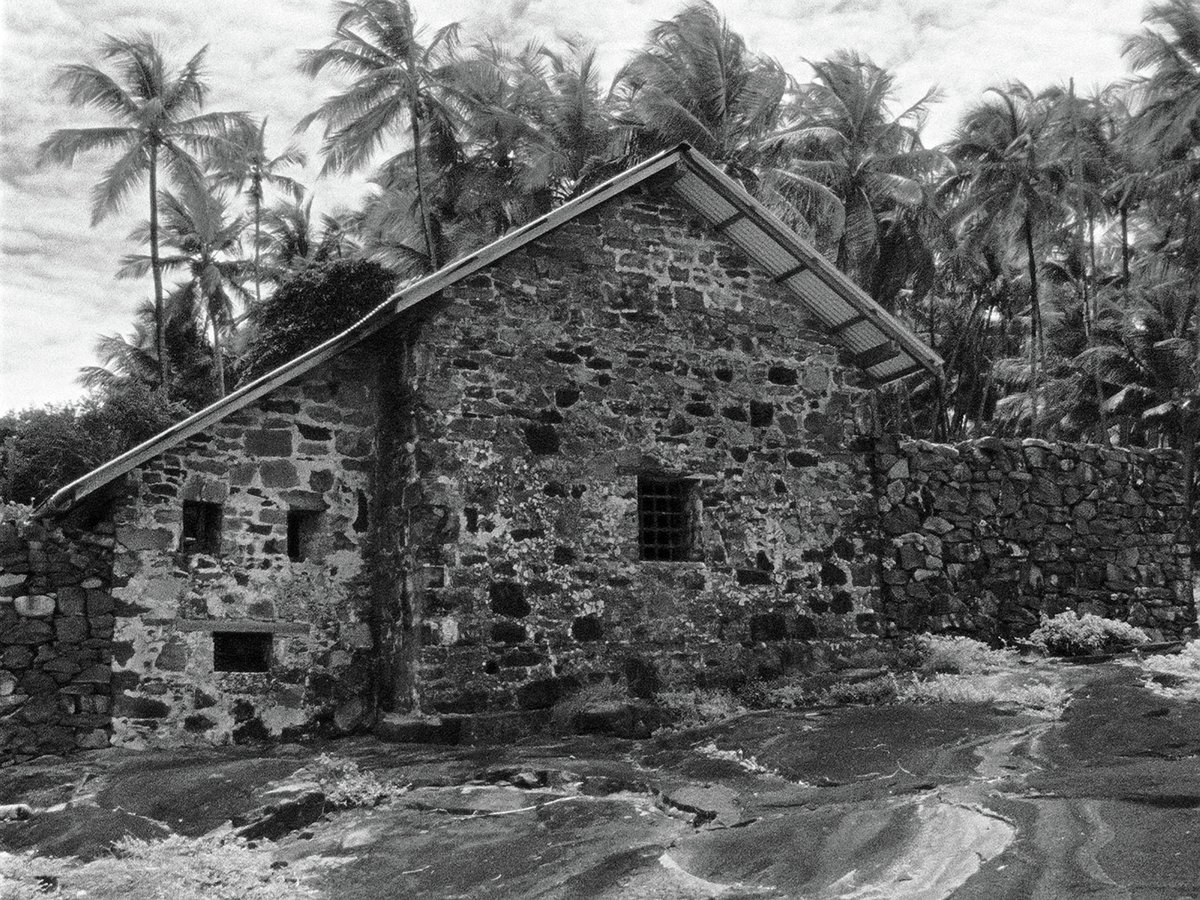 This work is no longer available for viewing. It was presented from June through September, 2021 as part of the Interregnum film screening program. 
Description of Work
The film-essay La Solitude departs from events surrounding the outcome of the Dreyfus affair from 1894 to 1899. In particular, artist and filmmaker Nir Evron focuses on events that had a significant impact on the role of moving images in shaping and manipulating public imagination and consciousness. The film draws on both Alfred Dreyfus, a Jewish French military officer who was accused of treason, as well as Georges Méliès, the filmmaker who dramatized Dreyfus's story in the 1899 lesser known series of eleven short silent films titled The Dreyfus Affair, which eventually assisted in Dreyfus's release.
La Solitude was filmed in French Guiana and on Devil's Island, where Dreyfus was imprisoned after his conviction in 1894. It opens with scenes of the abandoned prison cell on the island and traces the divergent and violent histories of the place, from the island's early history during the slave trade through the time it was a penal colony, and up to the present, where it currently houses the French and European Spaceport known as The Guiana Space Centre (CSG). As the film progresses, it depicts quotidian moments of current-day French Guiana and how it continues to be entangled with the effects of past and present forms of colonialism.
Moving between nonfiction and fiction, the narrator prioritizes prose over a linear sequence of images, guiding the viewer through the film, and developing a series of complex relationships between image and text where fiction is made real. The script incorporates commissioned texts that account the lives of Dreyfus and Méliès, alongside other historical figures who made significant contributions to the Dreyfus affair, the history of filmmaking, and the field of ethnography. Evron links these historical figures to the continued presence of colonialism, while simultaneously questioning how he, as the artist, is implicated in the problematic relationship between the photographer and the subject.
Artist Bio
Nir Evron is an artist and filmmaker based in Tel Aviv whose work investigates the relationships between history, media, and memory. After receiving an MFA from the Slade School of Fine Art in London, Evron began exhibiting his films, videos, and photographs widely. He has shown work in the Berlin Biennial and the Rotterdam Film Festival (2010, 2012); presented his work in solo exhibitions at the Ryerson Image Centre, Toronto (2020); Tel Aviv Museum of Art, Israel (2016); the Institute of Contemporary Art in Richmond, Virginia (2015); and at LAXART in Los Angeles (2014). Evron has received several awards from the Israeli Ministry of Culture. His work is in the collections of the Israel Museum, Jerusalem; Deutsche Bank, Frankfurt; and La Caixa Foundation, Barcelona, among other organizations.