Since 2007, Artis has hosted over 300 curators, museum professionals, and writers from around the world for curatorial seminars in Israel. The week-long intensive itinerary includes visits to museums, galleries, and other exhibition spaces, as well as private collections and artists' studios. Focused on discourse, the seminars include meetings with curators, academics, and journalists for discussions on the intersection of contemporary art and politics in Israel and the region. The program facilitates exploration of contemporary art and culture in Israel and provides a platform for new forms of collaboration and research. The curatorial seminars provide opportunities for open and complex conversations and the intersection of art and politics in Israel and the region, including the Boycott, Divestment, and Sanctions (BDS) movement.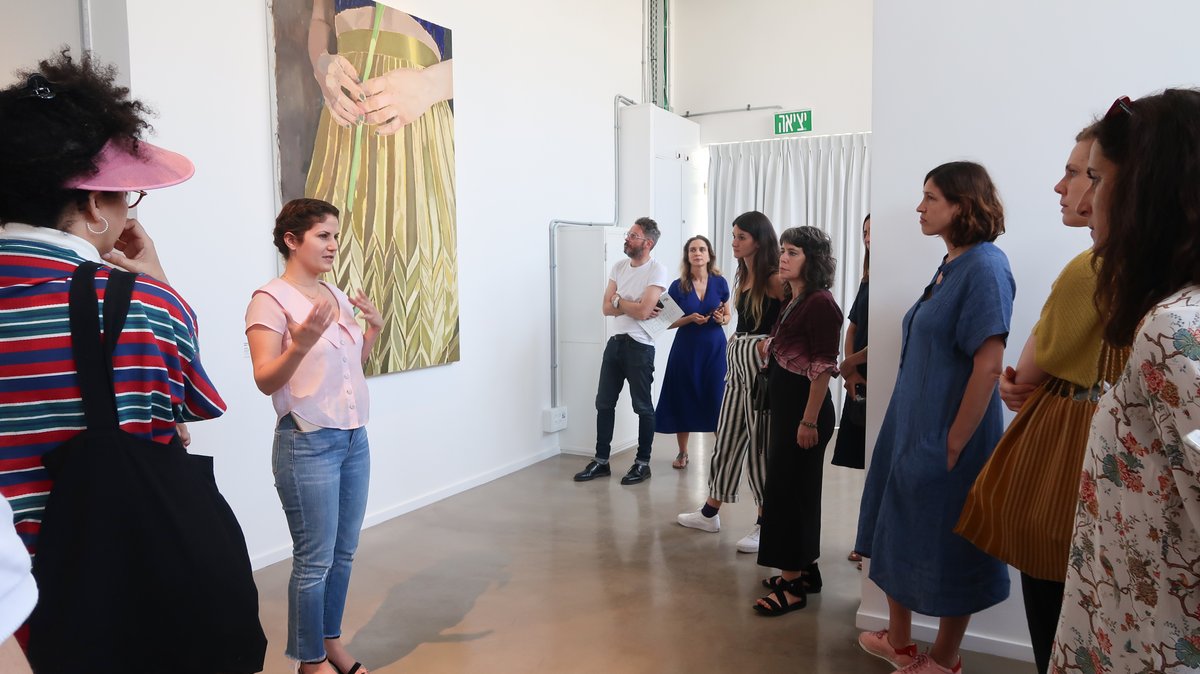 The week-long itinerary includes visits to major museums in Tel Aviv and Jerusalem, as well as other contemporary art spaces such as Mishkan Museum of Art in Ein Harod, the Umm El Fahem Art Gallery, and the museums of art in Bat Yam, Herzliya, Petach Tikva, and Holon, and opportunities for the participating curators to publicly present their work in English. The seminars include exhibition tours, studio visits, meetings with curators and artists, roundtable discussions, and a day of travel to contemporary art spaces in East Jerusalem. A full day of the trip is dedicated to individual studio visits, arranged in advance and based on each participant's curatorial interests. Curatorial seminars do not include visits to tourist sites, but participants can choose to extend their stay.
The curatorial seminars are by invitation and open call. Artis encourages interested curators to email us about upcoming trip dates and applying to participate. Please read the Frequently Asked Questions for more information on the program and for eligibility requirements.
Artis can organize tailored seminars for individuals and small groups by invitation and by request. Please email us.