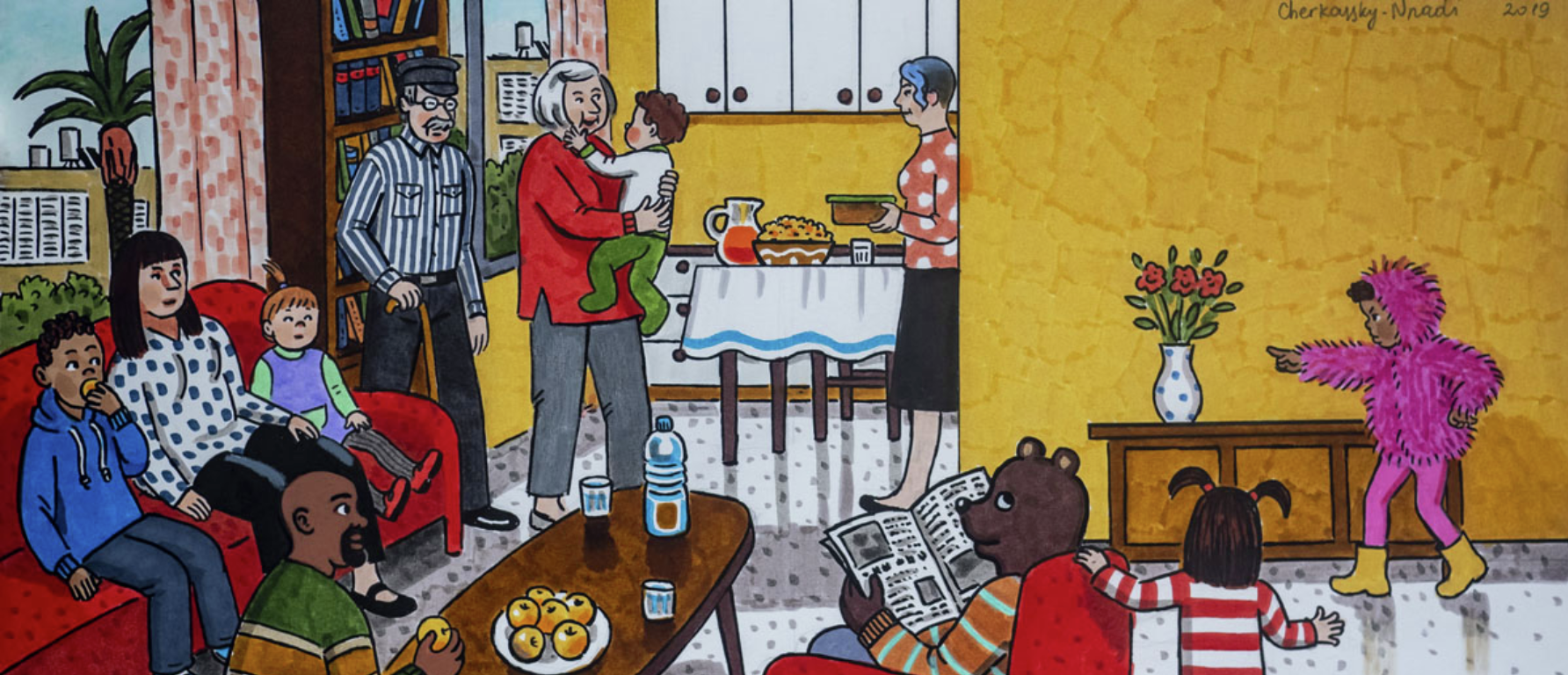 Donate now
We gratefully accept donations by check, credit card, and wire transfer. Contributions to Artis are tax-deductible to the fullest extent allowed by law. Checks should be made payable to Artis and mailed to: Artis, PO Box 1536, New York, NY, 10276.
Artis is a US-based 501(c)(3) nonprofit organization. We are an independent organization, are not affiliated with any political party or platform, and do not accept government funding.
For wire transfer details, please email us at info@artiscontemporary.org.
Image: Zoya Cherkassky-Nnadi, Untitled, 2019, illustration from Tali Under the Table by Tamar Weiss-Gabay, markers on paper, 21.5×49 cm. Courtesy of the artist and Rosenfeld Gallery.