Written Interview: Exterritory
Interview with artists Ruti Sela and Maayan Amir on their collaboration Exterritory, conducted in 2015 by curator Laura Fried.
Table of Contents
Written Interviews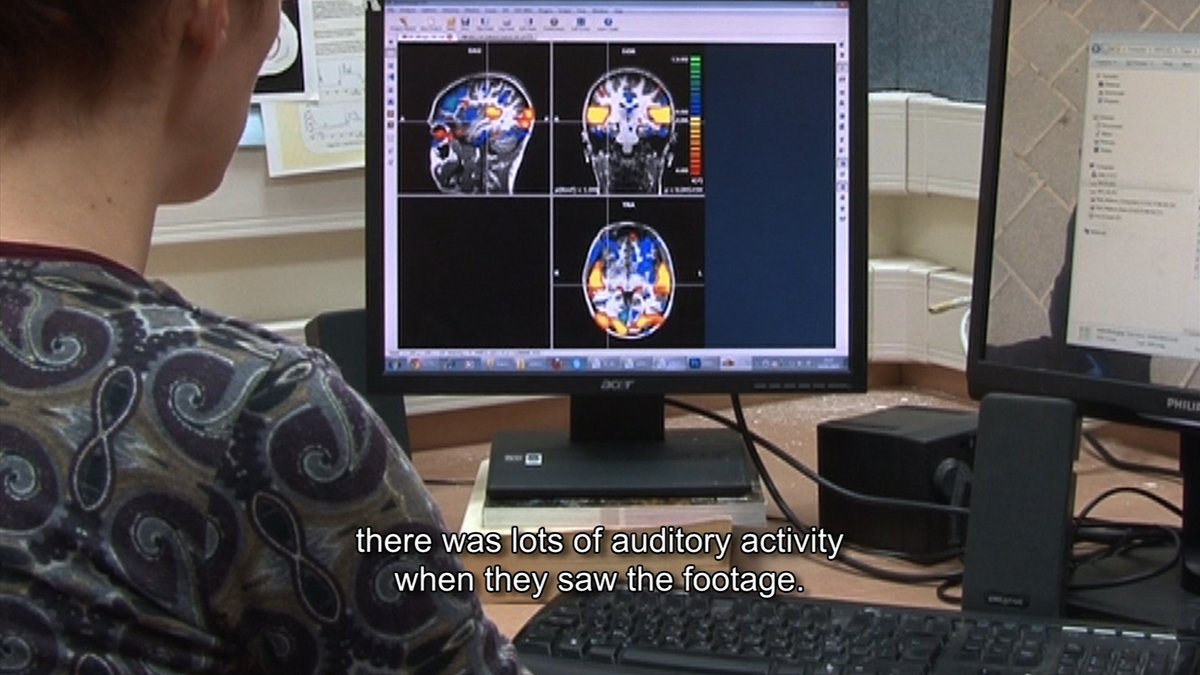 This interview, conducted in 2015, was originally published in the Artis Journal blog, a series of essays and artist interviews exploring artistic practice and timely topics in contemporary art from Israel. The Artis Journal blog was active from 2015-2016.
In each of their practices—and collaboratively as Exterritory—Ruti Sela and Maayan Amir foreground an interrogation of the relationship between law, representation and space. The artists work in a discursive and interdisciplinary fashion to rethink geopolitical structures and jurisdictional territories.
In September of 2014, forty-three veterans of the Israel elite military intelligence unit, 8200, signed a public letter refusing to serve in operations involving the occupied Palestinian territories because of the widespread surveillance of its residents. In a series of censor-approved media interviews that followed the letter, several reservists, whose voices and faces were obscured due to the censorship requirement, elaborated on a culture of illegal surveillance, oppressive tactics, and the erasure of basic civil rights for Palestinian civilians. In response to this event and for their new video art work Image Blockade (2015, 48 min), co-commissioned by Artis and presented at the New Museum's 2015 Triennial, Exterritory conducted a research experiment to investigate the effects that censorship has on the brain.
The experiment utilized two groups: Israeli civilians and 8200 unit military reservists. Using the fact that the interviews were recorded with darkened faces, Sela and Amir inserted additional information into these media interviews that addressed various unconfirmed allegations such as: cyber warfare; violation of international human rights treaties; demoralizing information; and other sensitive information that most likely would not have passed the military censor. The subjects of the experiment were asked to identify which clips had been altered and what would or would not have been censored while their brain activity was being scanned and measured using MRI technology.
Laura Fried
In the film you address a fairly recent activist event and its consequences, framed through both a public consciousness and a community of veterans still on reserve duty for the 8200 unit. How did Image Blockade come about? Did the project begin to take shape soon after the veterans' open letter was published last September?
Exterritory
We have been interested in questions concerning censorship, extraterritoriality, activism and neuroscience for a few years now. Our research led us to assume that new advanced technologies may recharge and alter understandings of extraterritorialities. This interest has since pushed us to initiate ongoing dialogues with experts from the field. From the onset, in light of the issues at question, it was important for us to create a collaboration in which the artistic intervention would pose queries that will equally interest the scientists.
When we met a representative of the letter's signatories he described a very complex state of affairs. According to him, the group was committed to upholding the state's national security, and they were therefore obliged to conduct the process of the letter publication under censorship laws. He then expressed a deep frustration caused not by the promise to keep state secrets outside of the public domain, but specifically by the restriction to keep their identity hidden even when seeking to fight injustice. This complex situation, which is mediated through a limitation imposed on the power of images to identify, enabled us to translate our initial questions by envisaging the concrete experiment that the work depicts.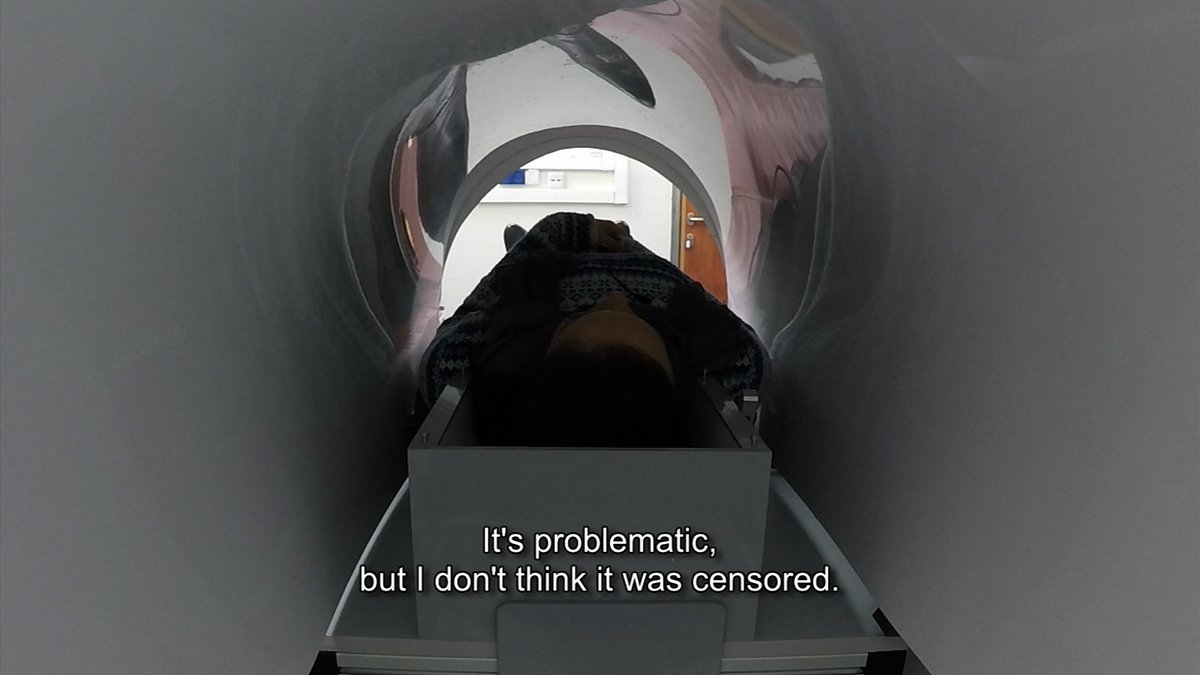 Laura Fried
I'd like to address the experiment itself, which comprises a layered and complex set of conditions. At its core, you explore questions of censorship, how information is concealed and manipulated, and how one's perception of censorship affects brain activity. Speaking to your research for this project, and your hypotheses at the outset, what did you learn from the results? Were you surprised by the outcome?
Exterritory
We wished to explore the ways state-governing stipulations of censorship and secrecy are embodied by individuals, and then activate forms of self-restraint or self-censorship in the process of determining which information may be openly revealed and which should remain forever concealed. We look on all these queries within the context of acts of insubordination: the ability to resist powerful state systems and the meanings of exposure. The scientific experiment examines the ways that blocking information influences sensory regions, specifically visual and auditory cortices.
The first result, according to the scientists, is that there were clear and varied differences between the 8200 group and the other subjects, as reflected from the dissimilar activation of sensory regions between the two groups. And while the result may imply that it is possible the 8200 group activates differently the visual and auditory cortices when it comes to cases in which sensitive information appears, the meanings of these distinctions would demand further research, which the scientists hope to develop. For all of us the work opened further questions that we intend to continue examining.
Laura Fried
Is this the first time your work together has taken the form of a scientific experiment?
Exterritory
Before that, we produced an intervention involving Trans Magnetic Stimulation (TMS). The technology is defined as a non-invasive method to modulate cortex excitability using magnetic fields. When scientists introduced us to the technology, we were fascinated by its actual ability to produce and control body movement. Our suggested intervention was to depict a choreography we created by using these latest developments on a group of extras. (It is more of an interpretation rather than an actual experiment.) By using this technology to create a collective of people whose shared movements are coordinated without their control or immediate intentionality, we wished to raise questions such as: what kind of space does one embody when acknowledging that one is being partially controlled by external factor, in addition to issues related to perceptual freedom, the privacy of sensations, and the power of the choreography to re-contextualize the technology current utilization, signifying in turn, new ways in which physiological mechanisms can be automated.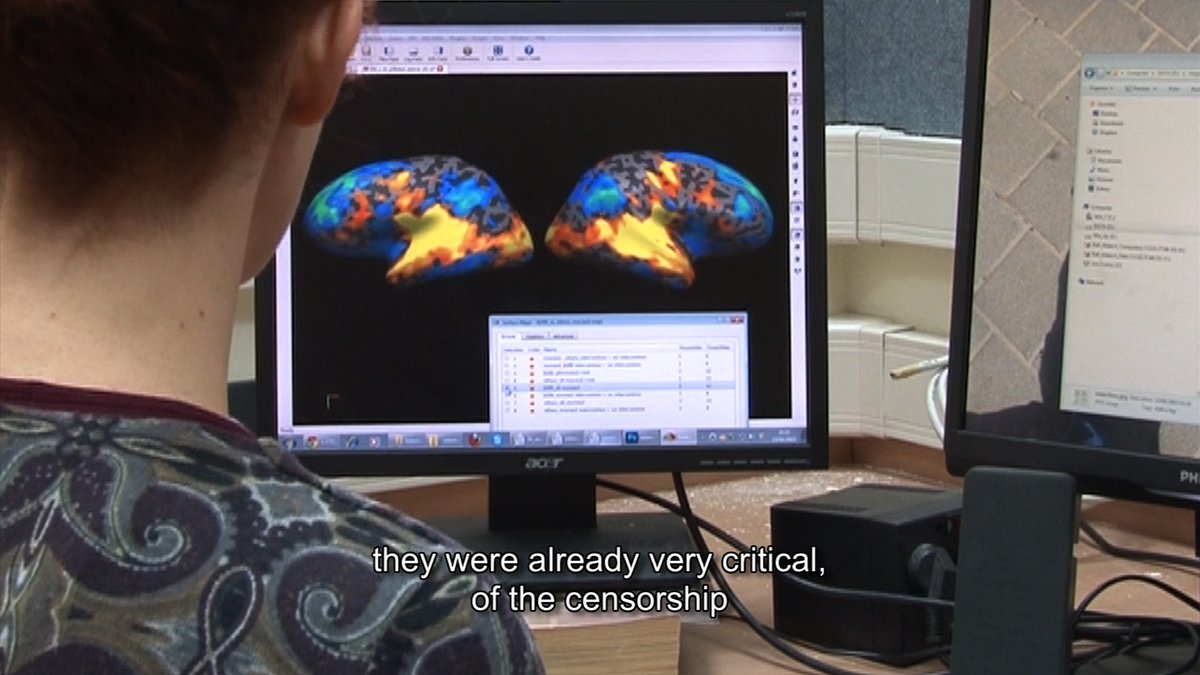 Laura Fried
How do you see your exploration of censorship through Image Blockade in relationship to your larger investigation of the extraterritorial space and image?
Exterritory
The concept of extraterritoriality designates modes of relations between space, law and representation. Traditionally the subjects of extraterritoriality were either people or spaces. Extraterritorial arrangement, through practices of exemption or exclusion could remove a person or space physically included within a certain territory from its usual system of laws and subject them to another. The extraterritorial person or space is therefore being held at legal distance. Exterritory Project wishes also to look to the ways the concept of extraterritoriality may be extended to other objects and spheres of activity such as regimes of representation and information. In these terms, censorship and secrecy are devices used to exempt or exclude certain people, spaces, images and other information from the usual system law, holding these at a legal distance, often suspended from prosecution postponing accountability. That is why an extraterritorial "logic of representation" can be identified in such cases. Part of our work on the project is to try and explore how this logic operates, its different implications and potentialities.