The Seven Abdulkarims by Elham Rokni
This video is no longer available for viewing. It was presented from May 1-31, 2023 as part of the video art screening program Dancing on Tec(h)tonic Plates.
Table of Contents
Dancing on Tec(h)tonic Plates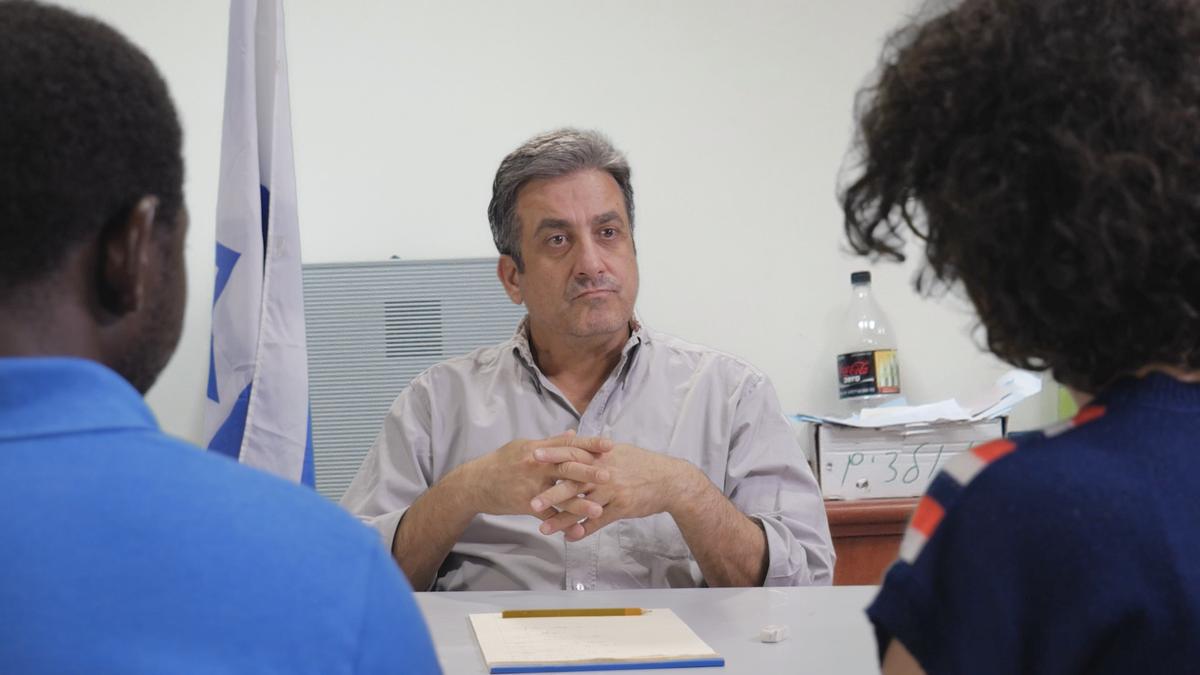 The Seven Abdulkarims merges fiction and reality, blending North African oral history with the artist's own memories of, and reactions to, these folk stories. Told by Omar Issa, a Sudanese asylum-seeker, The Seven Abdulkarims recounts a tale where seven men, each named Abdulkarim, attempt to reach Libya from their home in Sudan. Having never left their small villages, and with no prior knowledge of the struggles ahead, each of the Abdulkarim characters dies before making it to their destination in ways that are equally comical and horrific. Composed of nine distinct scenes that adopt contrasting genres and styles, Rokni uses a narrative structure that combines metaphor with satire to comment on the status of immigrants and asylum seekers in Israel. It is at once playful, surreal, and deadly urgent.
Artist bio
Elham Rokni was born in Tehran, Iran, and immigrated to Israel at the age of 9. She is a graduate of Bezalel Academy of Arts and Design's BFA and MFA programs, and she has been a professor in the art department at the Bezalel Academy since 2013.  Rokni has held solo exhibitions and has participated in group shows and film festivals worldwide. Her works can be found in public and private collections.
Rokni's work explores the relationship between memories, space, and movement, specifically among refugee and immigrant communities. Through her practice, she examines memory as a way to reconnect to one's past, and the emotional nature of this experience.
In her drawings and paintings, Rokni repeatedly constructs and deconstructs patterns, colors, and shapes that are associated with her childhood memories and family albums. In her practice, she is interested in bringing together her personal experience as an immigrant with urgent political and ethical issues. Her work explores the actions and notions of accessibility in relation to the free movement—and lack of movement—that exists in a globalized world, including the movement of goods, products, services, and sometimes, people.