Power by Haviv Kaptzon
This video is no longer available for viewing. It was presented from May 1-31, 2023 as part of the video art screening program Dancing on Tec(h)tonic Plates.
Table of Contents
Dancing on Tec(h)tonic Plates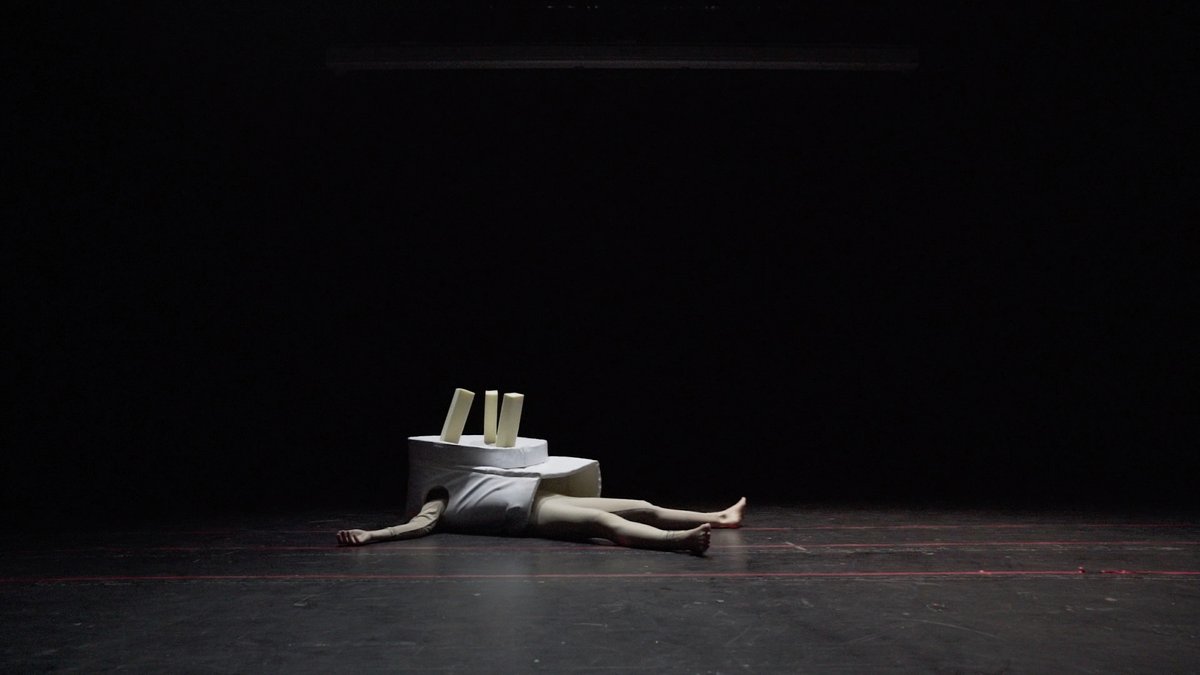 Haviv Kaptzon's film Power is a video essay that deals with the myriad meanings of the word power–from electrical energy to political and financial potency. The first part of the film narrates the story of a man who tries to overcome the loss of his beloved dog. As part of his attempts to ease his grief, he decides to build a series of homemade machines that simulate the dog's presence in his home. The second part of the work is a collage of documentary footage chronicling the Israeli lead power outages in the Gaza strip. Together, the chapters bring together political, civilian, and electrical power into a boiler plate teeming with meanings and implications. 
Actor and Narrator: Sivan Lavie
Choreography and Dance: Olivia Hild
Cinematography: Danny Finkental, Katharina Tress
Costume Design: Maya Labovitch
Additional Footage: lavapix, Al jazeera
Artist Bio
Haviv Kaptzon lives and works in Tel Aviv. Kaptzon received his B.F.A from Shankar School of Art and Design (2013) and his M.F.A at Bezalel Academy of Arts and Design (2018). He is one of the founding members of the artist collective "Anti Mehikon."
Kaptzon has held solo exhibitions at Kav-16 Gallery, Tel Aviv (2020), Sadnaot Haomanim, Tel Aviv (2016), and Alfred Gallery (2015) in Tel Aviv. His work has been featured in group exhibitions at the Center for Digital Art in Holon (2021), the Jerusalem Film Festival (2020), the Center for Contemporary Art Tel Aviv (2018), Sadnaot Haomanim, Tel Aviv (2018), the City Gallery of Kfar Saba (2016), Helena Rubinstein Pavilion, Tel Aviv (2014), and Gabirol Gallery in Tel Aviv (2014). His work, Power, was recently acquired by the Tel Aviv Museum of Art. 
In 2016, Kaptzon participated in A-Z West, Andrea Zittel's residency program in the California high desert. He is the recipient of The Keshset Award for Contemporary Art (2022), The Lia van Leer Award in the Israeli Video Art and Experimental Film Competition (2020), The Margaret and Sylvan Adams Prize for Young Artist (2018), and the Young Artist Award from the Israeli Ministry of Culture and Sports (2018). In 2016, Kaptzon received the Rabinovitch Foundation Grant.