No Vacance by Yaron Attar
Table of Contents
Dancing on Tec(h)tonic Plates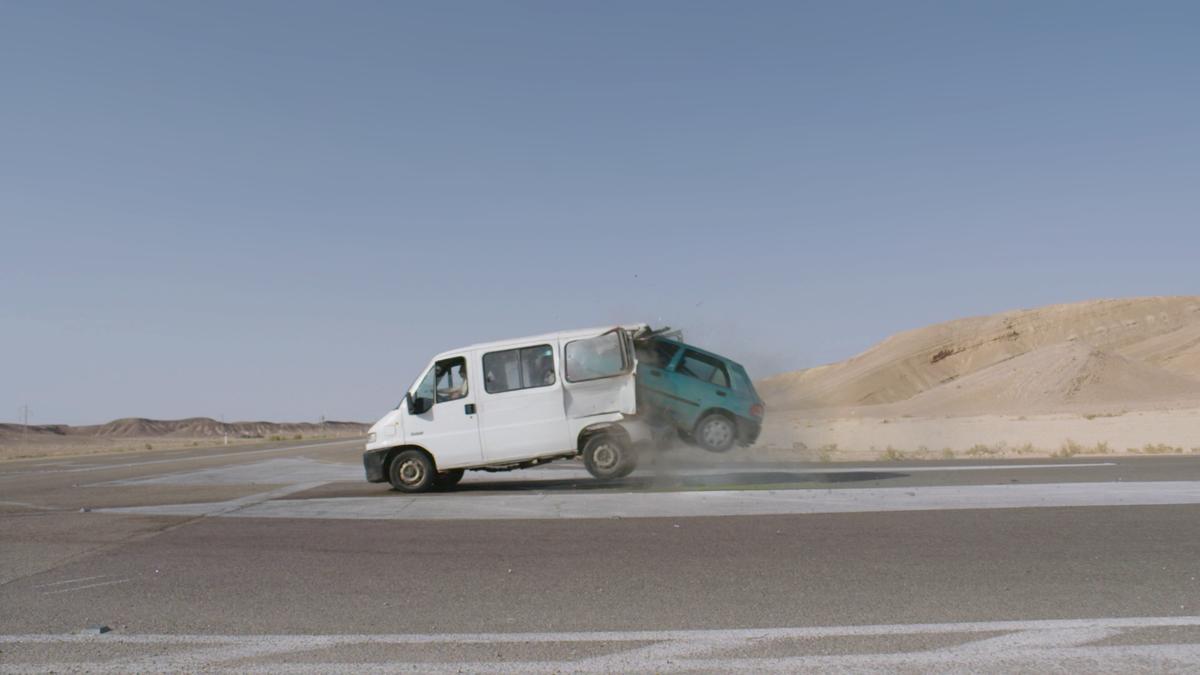 Two men drive their cars on desolate roads alongside the hills of the Negev desert in the south of Israel. Their journey suspends time, freezing it into a cinematic realm. As the dreamy scene continues, the two cars come together in a severe collision, a rear-ender in which one vehicle merges completely into the other.
ARTIST BIO
Yaron Attar is a multidisciplinary artist who lives and works in Tel Aviv. His works have been included in various exhibitions at institutions such as the Helena Rubinstein Pavilion for Contemporary Art, Tel Aviv Museum of Art, Tel Aviv; Herzliya Museum of Art, Herzliya; MoBY (Museums of Bat Yam), Bat Yam; The Israel Museum, Jerusalem; Givon Art Forum, Tel Aviv; Center for Contemporary Art (CCA: Tel Aviv-Yafo), Tel-Aviv; The Brno House of Art, Brno, Czech Republic; and HIT Gallery, Bratislava, Slovakia. 
Attar's films have been screened in various film festivals and museum screenings, including Kunsthalle Faust Hannover, Jerusalem Film Festival, Tampere Film Festival, Message Salon, Zurich, and Video Art & Experimental Film Festival (VAEFF), Tribeca Film Center, New York. He holds a degree in advanced art studies from Beit Berl College and a BFA from Bezalel Academy of Art and Design, Jerusalem.