Marganith by Tzion Avraham Hazan
Table of Contents
Dancing on Tec(h)tonic Plates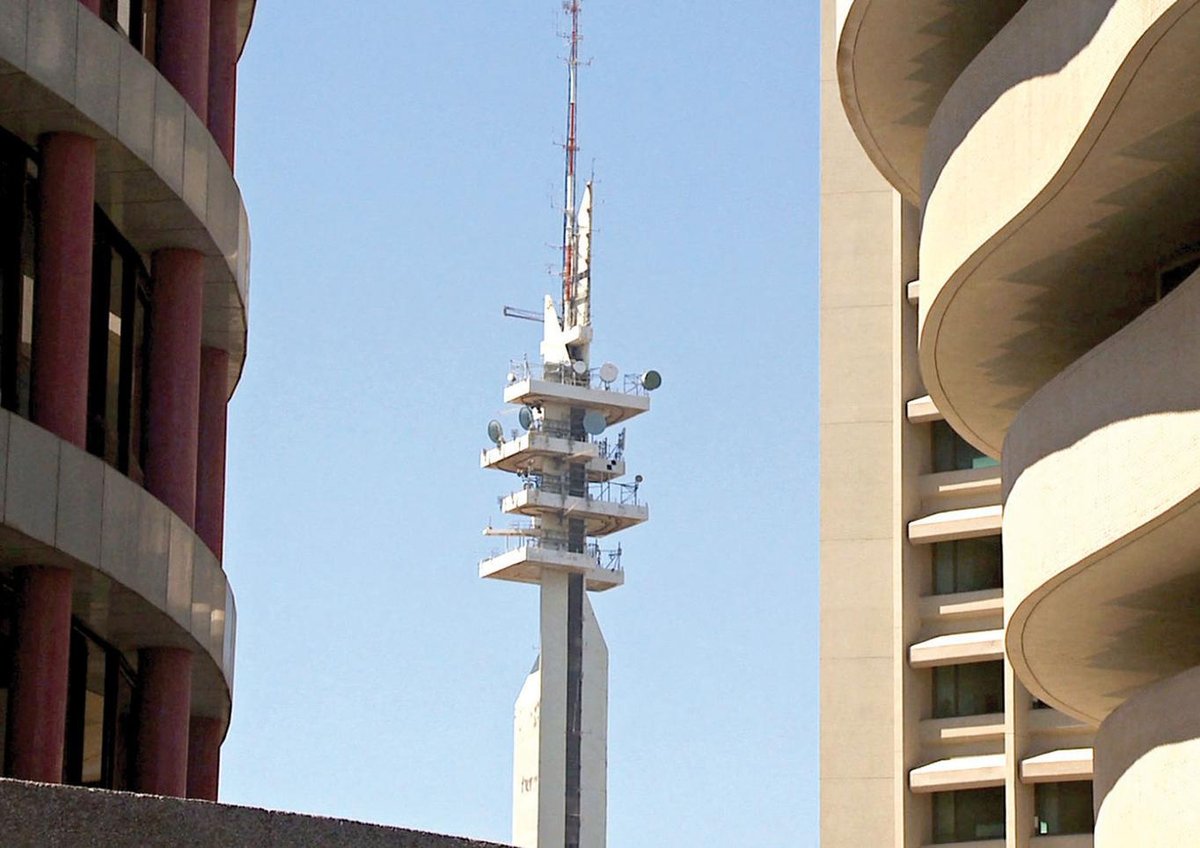 Maragnith presents a journey through the streets of Tel Aviv, among various institutional buildings, marking the the location of a tall building called Marganith. An enigmatic, concrete building, Marganith serves as the communications tower in the Israeli Defense Forces' military compound, HaKirya, o, which is located in central Tel Aviv. 
In the video, the view of the tower is intermittently revealed or blocked by its surrounding architecture. Structures such as the Jewish Agency building, Tel Aviv Museum of Art, and the Workers' Union building, shield viewers from the tower's gaze—or perhaps, protect the tower from the public gaze.
ARTIST BIO
Tzion Abraham Hazan is an artist and filmmaker. He graduated from the Midrasha School of Art and studied at the Steve Tisch School of Film and Television at Tel Aviv University. In 2013, his film, Marganith, won the experimental cinema competition at the Jerusalem Film Festival. In Tzion's work, the body of the individual functions as a link that conjoins separate spaces and periods of time, while inanimate objects are agents of tactile, intimate, and personal experiences.